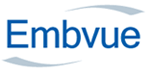 Solutions for Systems & Certification

We work with clients to ensure projects meet DO-178B and other process driving guidelines and Def Stand 00-55 & 00-56 requirements.
Request Safety Critical Design Services
Embedded Systems Services Brochure Request
Please fill out the form below to receive a brochure outlining Embvue's DO-178B certifiable and other embedded systems engineering services.
Once successfully submitted, you will be returned to Embvue's DO-178B page.
Development

Request Embedded Systems Services Brochure
ISO 9001
IEC 61508
EN 50128
ISO 26262
RTCA/DO-178B
MISRA C
Defence Standard 00-55
Defence Standard 00-56