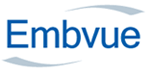 Solutions for Systems & Certification

Embedded Systems Services
Embvue provides a wide range of software, hardware and systems engineering services for embedded applications that are especially suited to customers who must follow established standards and development processes rigorously.
We provide both on-site and off-site engineering services and can provide a complete team for the entire project life-cycle or expertise in areas of specific need for a given project.
We work with clients to ensure projects meet process driver standards including DO-178B, IEC 61508, EN 50128, ISO 26262 and guidelines and Def Stand 00-55 & 00-56 requirements.
Safety critical requirements have been traditionally associated with embedded control systems. But in recent years there has been a steady growth in the instance of safety critical requirements in other types of systems too. For example:
Fly-by-wire / drive-by-wire control systems, where the operator inputs commands to the control computer and the computer manipulates the actual controls.
Railway signaling systems must enable operators to direct trains while preventing trains from colliding.
Medical systems may be directly responsible for human life or human safety in terms of the type of treatments being provided, the amounts of medication being administered and the measurement of safe levels of diagnostics test exposure (such as X-Rays). Increasingly, these systems are software controlled.
Within vehicles, software involved in systems that controlengine management, anti-lock brakes, traction control, etc., could potentially fail in a way which directly or indirectly affects the likelihood of accidents.
The concept of 'safety-criticality' is not absolute; failure of some systems will not impact safety, failure of other systems could occasionally result in minor injuries, and failure of some systems could lead to disasters. The level of safety integrity required varies from none through to a very high level of integrity.
Most common standards used for safety critical software development and safety critical systems development have chosen a scale comprising five levels of safety integrity or design assurance ranging from 0 - 4 or E to A. " is used to collectively refer to integrity levels 1 to 4.
Please fill out the services request form to receive additional information.
Development

Request Embedded Systems Services Brochure
ISO 9001
IEC 61508
EN 50128
ISO 26262
RTCA/DO-178B
MISRA C
Defence Standard 00-55
Defence Standard 00-56