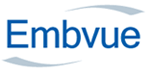 Solutions for Systems & Certification

Embedded Systems Services
Testing, Verification & Quality Assurance
Embvue provides a full range of testing, verification and QA services for your projects, including process-oriented standards including DO-178B, Defense Standards 00-55 / 00-56 and IEC 61508.
Our experts can assist in all areas of testing & QA of your projects.
Functional testing
Automated testing procedures
Performance & load testing
Unit testing
Security testing
Usability & accessibility testing
Code coverage
Host / target testing
System and integration testing
Regression testing
Request safety critical design services.
Development

Request Embedded Systems Services Brochure
ISO 9001
IEC 61508
EN 50128
ISO 26262
RTCA/DO-178B
MISRA C
Defence Standard 00-55
Defence Standard 00-56