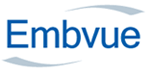 Solutions for Systems & Certification


Products / Services
Embedded Systems Testing
Generator
Requirements-based automated functional testing suite for embedded systems
Embedded Systems Services
Services
Outsourcing engineering services specializing in embedded systems specification, design, development, testing, verification/validation, and certification
Safe Ethernet
Safe Ethernet
Comprehensive suite of software-based Safe Ethernet products. Network stack end system, Network Switch and Implementation tool suite. DO-178B certifiable
Solutions for Systems & Certification
Embvue is a process-driven software and systems engineering company offering a range of innovative services and products that have been developed specifically to address our customer's needs in the fields of embedded systems development, embedded systems testing and safe Ethernet.
Embvue's primary mission is providing services and products which enable our customers to both improve the quality of their products and processes while reducing the cost of bringing certifiable products to market.
Over the past ten years Embvue has worked with customers worldwide to specify, develop, integrate, test, certify and deploy complex, real-time, embedded systems that are used for aerospace, military, transportation, medical and industrial process control.
Embvue's skills and experience in producing turnkey product solutions for customers, as well as, individually tailored services packages have enabled our customers to achieve certification for their systems up to DO-178B Level A, delivering on-time and on budget.
Embvue tailors its own, mature and robust internal processes to match those of our customers including DO-178B, DO-254, Def Stan 00-55/00-56, IEC 61508 & EN50128 to provide a seamless integration with our customers teams and ensure project success.
News
February 4, 2013
Embvue Releases New Test Suite for National Instruments Test Management Software
February 22, 2012
Sukhoi's Superjet 100 achieves EASA certification