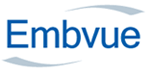 Solutions for Systems & Certification

Product | Generator
Generator – Automated Requirements-based Functional Systems Testing Tool Suite
Available in both a single seat and enterprise edition, Embvue Generator tool suite is a scalable platform for automating and managing the testing, verification, validation and certification activities for embedded electronic systems. Embvue Generator tool suite enables you to implement a completely automated testing and quality management infrastructure, establish consistent, repeatable processes for automatically creating Test Cases & Test Procedures directly from your requirements, generate output documents, and execute tests directly on your test harness.
Key benefits
Automatically generate Test Cases and Test Procedures directly from requirements
Eliminate incorrect tests
Eliminate incomplete / missing tests
Eliminate redundant tests
Assess new or changed requirements testability
Find more inherent defects earlier in your development cycle
Save 40% or more on requirements-based testing costs
Testing is a critical and unavoidable part of system development that impacts time to market, cost and product quality.
Requirements-based testing begins with the requirements
Embvue Generator changes the established development paradigm by focusing engineering resources on getting requirements right from the beginning, implementing the test harness early in the development cycle then managing the effect of requirement change over the life of the project.
Fixing testing at its roots in the requirements phase significantly and positively impacts development costs, customer satisfaction, product quality and product reliability.
Please fill out the Product information request form to receive additional product information.